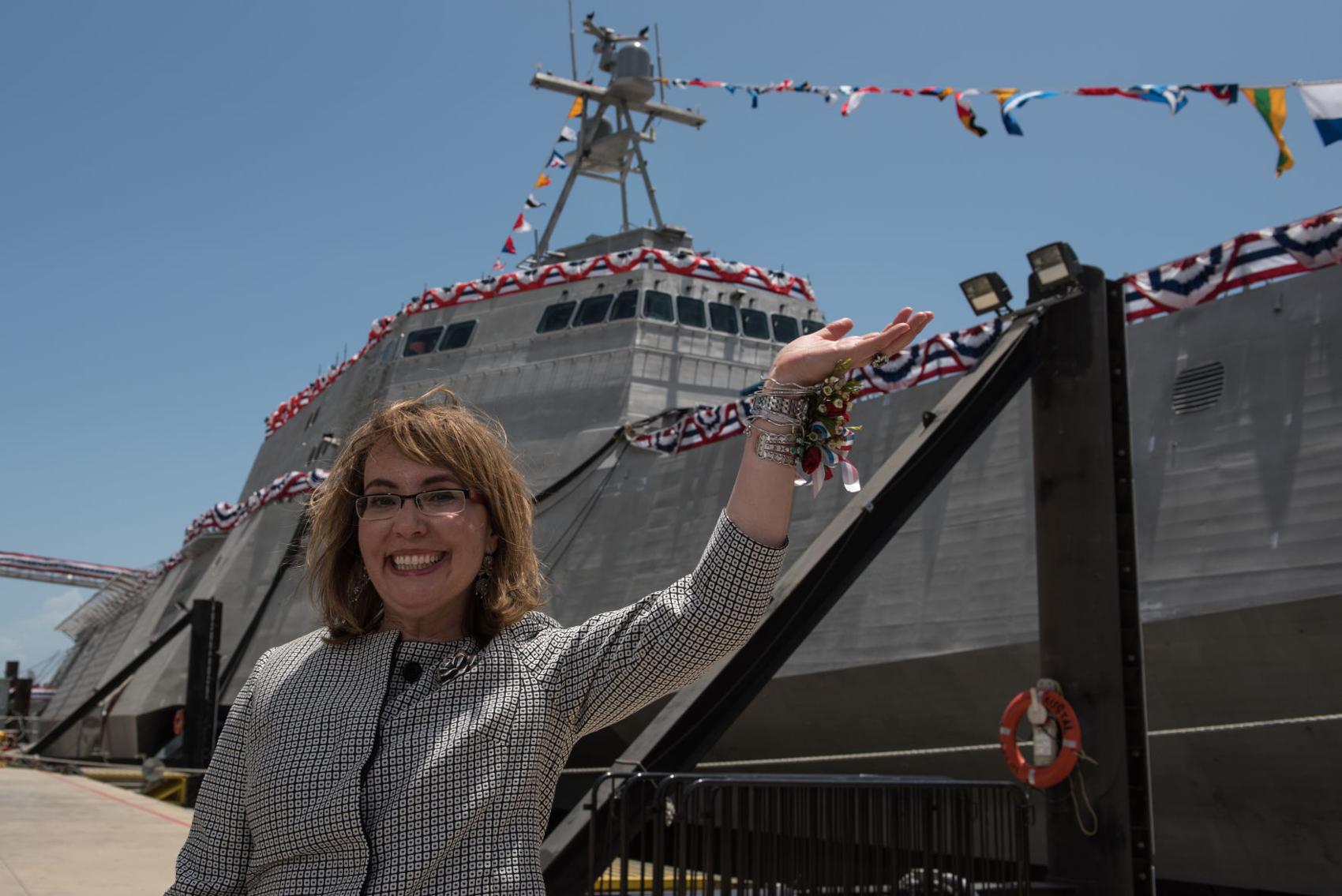 I have watched Gabrielle Gifford's journey since the horrific announcement of the shooting.  Her battle to not only survive but thrive has inspired millions -and I am one of them.
Perseverance and resiliency are things we are short on in our 'instant gratification' society. Gabrielle's day by day struggle falls under the category of 'never give up.'
Many people have done great things – and we have erected a lot of buildings and statues to commemorate their great achievements.  But this honor – being bestowed on Gabrielle – maybe the most awe inspiring I have seen.
To have a Naval warship carrying your name – a great symbol of our country's strength, fighting power, peace keeping capability and global mobility – You deserve it Gabrielle!
Only three combat vessels in US history have ever been named for women, but Gabrielle Gifford's, the former Arizona Congresswoman who survived what is assumed to have been an assassination attempt that claimed the lives of six other people, will soon join those hallowed ranks.

"During a Pentagon presentation, Mabus said he chose the vessel's name as a tribute to the valor exemplified by Giffords and her astronaut husband, retired Navy Capt. Mark Kelly. The Navy also cited her commitment to military and veterans affairs and border security," according to TC. "Mabus described Giffords as a woman who 'has become synonymous for courage, who has inspired the nation with remarkable resiliency and showed the possibilities of the human spirit.'"

The ship's sponsor will be Roxana Green, mother of nine-year-old Christina-Taylor Green whose life was lost the day of the shooting.